Hello Everyone, meet Daisy! Daisy is a 4 year old, pure-bred, American Staffordshire Terrier. She is a foster pup from the organization, Last Hope K9, and has been in my care for almost one year now.
Daisy loves coming to the Shop at Southbridge Tool and Manufacturing. She gets to play with all her buddies (Mike and my father), sit in on our meetings, and be a part of The Blade manufacturing process. From riding in the Blade, to testing out the most durable carrying bag materials, Daisy is always happy to help.
One day, we had a very special visit from a family interested in our running chairs. They came to visit the shop and we kept Daisy hidden as we didn't want her to get too excited around little Amanda. Amanda was very keen on meeting Daisy. When we let Daisy out and introduced her to Amanda, we were over joyed with both of their reactions. Daisy crept up to Amanda sitting in the Blade, and placed her paws on the wheels to get a closer look/ sniff. She gently gave Amanda a quick lick and stayed by her chair the whole visit. Amanda kept mentioning how she wished she had her prized glow sticks to toss to Daisy.
Daisy is the sweetest dog and it's been wonderful having her around for the past year. We go on all kinds of adventures together: hiking, kayaking, car rides, and most importantly, RUNS. She is the best running buddy. She may be beefy, but she can go the distance (our usual run is 5 miles). We are constantly exploring and learning together. Daisy would be great for an active and adventurous family. Last Hope is an incredible organization run solely by dedicated volunteers. All of their dogs live in foster homes, and they consistently hold adoption events in Massachusetts. Fostering has been an incredibly rewarding experience and I'd highly recommend it to anyone looking for ways to help these lovable creatures. Daisy is available for adoption. If you are interested in learning more about Daisy, her bio is available on the Last Hope K9 Rescue website.
LATEST STORIES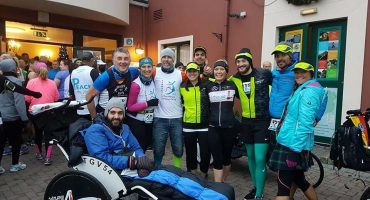 Read more +
14 December 2016 By Anna Sotar in Our Friends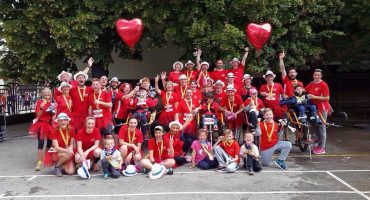 Read more +
23 September 2016 By Anna Sotar in Our Friends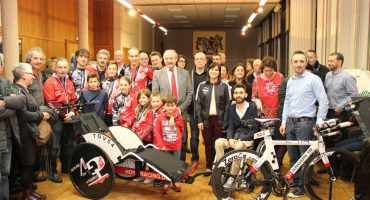 Read more +
11 January 2016 By Anna Sotar in Our Friends