If you have never thought about running a marathon, put the Clonakilty Waterfront Marathon on your list. Yes, I said 'never'. 8 months ago, I was barely a novice runner and it wasn't until I met Bob and Ia Hilliard, that they convinced me to run their Marathon. While it may be the toughest course in Ireland, or as the locals like to put it, "The Gentle Slopes of West Cork", I promise, it is worth it.
The breathtaking scenic views, the smell of the ocean, the multi-colored ponies, the castles, and going "down the rabbit hole" that is Rathbarry, the scenes are out of a fairytale. But it was the people who truly made the experience one of the most inspiring and motivating trips of my life.
Bob and Ia Hilliard are the Race Directors for races in both Clonakilty and Courtmacsherry, Ireland. They always make a point to honor legends by engraving them on their finisher medals. In 2014, they engraved the image of Legends, Rick and Dick Hoyt. In 2015, Rick, Dick, Bryan Lyons, and friends were all invited to run the Keith Whyte Waterfront Ultra Marathon in Courtmacsherry. Dick and Rick describe this weekend as "one of the best trips they have ever taken".
This year, Team Hoyt Running Chairs donated a Blade Running Chair to their organization, and the Clonakilty Waterfront Marathon also chose to sponsor a chair to donate to a family. Bob, Ia, and all of The Clon Crew all have a passion for making others feel at home. When it comes to supporting the movement of Inclusion of Assisted Athletes, they welcome all with open arms and open hearts.
The Clonakilty Waterfront Marathon is described as "One of Ireland's friendliest Marathon events". "Friendly" is an absolute understatement. We were greeted with hugs and kisses as if we were old friends. When someone gives you a hug and says "Welcome Home", you feel as if you are with family. Family is what The Clon Marathon is all about. The Clon Crew is one big family, and they make you feel like you are the most important person.
There was an entire lineup of important people at this event. Both Boston and Irish legends: Bobbi Gibb (first woman to run the Boston Marathon in 1966), Amby Burfoot (1968 Winner of the Boston Marathon and editor-at-large at Runner's World), Adrianne Haslet (Professional Ballroom dancer and a survivor of the Boston Marathon Bombing in 2013), Frank Greally (Irish Running Legend- 9th in the 1984 Olympic marathon and Editor of Irish Runner Magazine), Neil Cusack (1974 Boston Marathon Winner), and Gary O'Hanlon (current Irish 50km record holder) all sat down on Friday evening to speak to the crowd. All of these people were interviewed by Ray O'Connor (Race Director), they told their inspiring stories, and held the crowd entranced. Bobbi Gibb and Adrianne were both engraved on the finisher's medal. I was honored to succeed these legends and present the official Clonakilty Waterfront Marathon Blade Running Chair.
Photo Credit: The Galway Cow. Shown in Photo (Left to right): Ia Hilliard, Frank Greally, Adrianne Haslet, Ray O'Connor, Neil Cusak, Amby Burfoot, Bobbi Gibb, and Bob Hilliard
The Clonakilty Waterfront Marathon attracts special people from all over. To be inspiring, you don't necessarily have to be engraved on a medal. I met so many influential people this weekend. Every single participant of the Clonakilty Waterfront Marathon had their own story to tell.
There are a few people I want to thank for being my inspirations.
When I decided to travel to Ireland, I invited my friends from France. One year ago, the team Triathlon Grand Villerupt (TGV54) purchased 2 Blade Running Chairs and I proudly delivered them. This past summer, a few members came to visit us in Massachusetts and we completed the Patriot Half as a relay team with Jordan. That trip bonded us together as family and I was thrilled when they decided to join me in Ireland. This time they brought a team of 14.
To meet all of you in Ireland was a surreal experience. Jordan, Christine, Corinne, Florian, Andrea, Severine, Yoann, Aurelie, Melanie, Julien, Brice, and Hugo, thank you for being there. Arnaud, your determination and drive to make things happen, never ceases to amaze me. I look forward to many more adventures together.
My dear friend, Maura
I have Maura to thank for getting me into running. She has shown me that running is more than a physical activity. By running with Maura and our friends Kathy and Denise, I learned the power that running has in creating a lasting bond that keeps us all moving forward. Thank you for being the Rock of our group, for always being a positive spirit, and for travelling with me.
Conor
Conor, thank you for making our trip stress-free and easy. From collecting us at the airport, being with Maura for her first marathon, to showing us around your hometown of Tralee. We are grateful for all of your kindness and hospitality. We were proud to run with you on your 50th Marathon!
Santa and His Helper
Andrezej and Dariusz, none of us could make up what happened the morning of the Clonakilty Waterfront Marathon. That Blade Running Chair was meant for both of you. I am so glad we were all exactly where we were supposed to be and we made it happen! Congratulations on an amazing marathon. Thank you for your words of wisdom "The Pain is Temporary but Marathon Pride is Forever"- this stayed with me for the whole run and still inspires me.
Mini and Maxi
It was just by chance that Maarten and I were wearing the same jacket (mine being the team jacket of the TGV54 French team). Maarten, my new Belgian friend, I am so glad we found each other along the race course. From mile 9 to the finish, we kept each other in positive spirits and moving forward. Our first marathon, Done. We did it!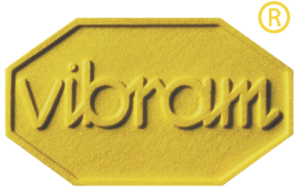 Vibram
Maura and I want to thank you from the bottom of our hearts for supporting us in our mission of promoting the Inclusion of Assisted Athletes. With your sponsorship we were able to travel confidently and comfortably. We were proud to wear our Vibram Fivefingers and Furoshikis. Thank you for making this trip possible and we look forward to many more inspiring trips in the future.
Team Hoyt
Rick and Dick, you have both inspired and changed my life in more ways than I can begin to explain. Because of the love and fearless determination you have both expressed, I have not only run my first marathon, but I am dedicated to this 'Marathon of Life' in a career I am proud of. Thank you for all that you have done and all that you continue to do. Because of you, I get to share this dream with my family and friends.
Bob, Ia, Valerie, John, and all of the Clon Crew, thank you for making our trip one that we will never forget. Valerie and John, thank you for taking care of Maura and me the morning before the race and when we finished. Having your loving and peaceful energy, was exactly what we needed to feel confident. Valerie, congratulations on your 100th Marathon!!
To the Clon Crew, thank you for all of your hard work and tireless efforts to make each participant feel special and welcomed. You all embody the message of "Embrace Peace". Bob and Ia, it was truly a pleasure to spend time and get to know you. You have inspired me beyond running. Thank you for your words of wisdom, for bringing together all of these amazing people, for making this happen, and for being the extraordinary human beings that you are.
Thank you to everyone who shared in the positive atmosphere the weekend of the Clonakilty Waterfront Marathon December 2016. When we lined up on that start line, it didn't matter where we were from, what our ability was, or whether it was our first or 100th marathon, we were all there together. Isn't that what Inclusion is all about? I look forward to returning in 2017 and taking on my next big challenge. Until then, in the words of Bob Hilliard, "JOG ALONG".
"As we run, we become." -Amby Burfoot, Runner's World Editor at Large
LATEST STORIES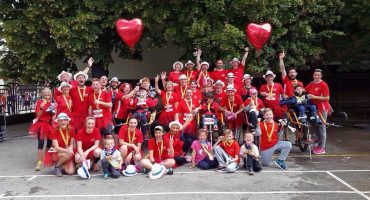 Read more +
23 September 2016 By Anna Sotar in Our Friends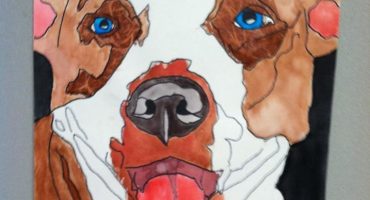 Read more +
19 April 2016 By Anna Sotar in Our Friends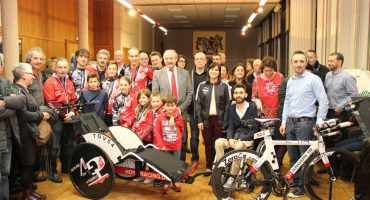 Read more +
11 January 2016 By Anna Sotar in Our Friends