On Saturday September 24, 2016, Phil Kaminski and his wife, Marie Jo, will compete in the 100km de Millau, France's most famous and oldest 100 km race! The two of them will race along the Tarn, make a round trip between Millau and Saint-Affrique, and pass under the Milau Viaduct. They will take in all the sights, and experiences together, as Marie Jo is pushed in a Team Hoyt Running Chair by Phil.
Marie Jo found out she had breast cancer in 2010. She went through surgeries and chemotherapy for 2 years. As the years went on, she developed metastasis in other areas of her body.
"My wife is stronger than me… as every woman who are currently fighting against this (expletive)… Cancer…." -Philippe Kaminski
"Results are good so far, but chemo is really strong and she is often tired… but she keeps fighting and she still sees life on a positive angle." -Philippe Kaminski
"She used to come and run with us when we first created Les P'tits Potos. She was still able to run a 10km with us pushing the Blades. But since last year, she is too tired for running. She was so disappointed, as she always had the dream to run a marathon with me. She is not able to train long enough to be able to keep running more than an hour. That is the reason I proposed to her to participate in this 100km race. It is going to be a physical challenge for her too as it going to take me [approximately 15 hours] to reach the end. But if we reach the finish line, I hope that it will be a kind of victory for her… Having a 100km Race finisher T-shirt." -Philippe Kaminski
Together, Marie Jo and Phil organize the team Les P'tits Potos in France. Les P'tits Potos is a growing team of 200 members and participate in races with their Joellettes and Team Hoyt Running Chairs. Marie Jo is the team's Secretary, and Phil is the President.
Thank you for sharing your story of true love and dedication. We wish you the best of luck, Marie Jo and Phil. We will be cheering you on from across the Atlantic.
You can follow their race here. You can also follow them on Facebook!
From Millau with love… "Thanks to everyone for your messages they touch us so deep… That was not an easy thing but we finally reach the finish line after more than 16h00 of race… But we do not care about the time… we were not in Millau race to do a good performance nor to an exploit We just wanted to do this race Together Marie jo and my self.. In a certain way, ultra races are like Fighting against Cancer… there are some high and some low… moment of loneliness and moment of pain … and at the end you just want to pass ove the hard time and reach the line… Hope is guiding you, supports of your beloved is helping you… The compare between the 2 has to stop there because for running no one oblige you …. It need more courage to face and fight the illness day after day rather than to run Millau… I just would like to dedicate this race to every woman who currently fighting against breast cancer… They are Anomymous but so magnificent warriors fighting everyday to reach the line….…" -Philippe Kaminski
LATEST STORIES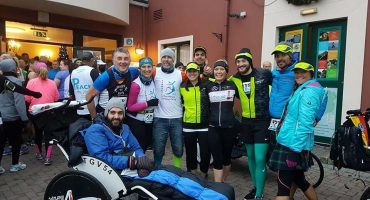 Read more +
14 December 2016 By Anna Sotar in Our Friends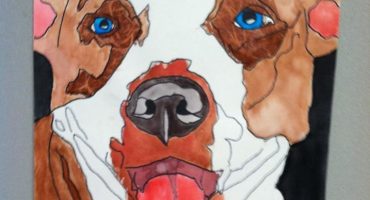 Read more +
19 April 2016 By Anna Sotar in Our Friends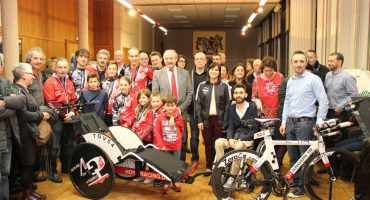 Read more +
11 January 2016 By Anna Sotar in Our Friends